What is a Head-Up Display?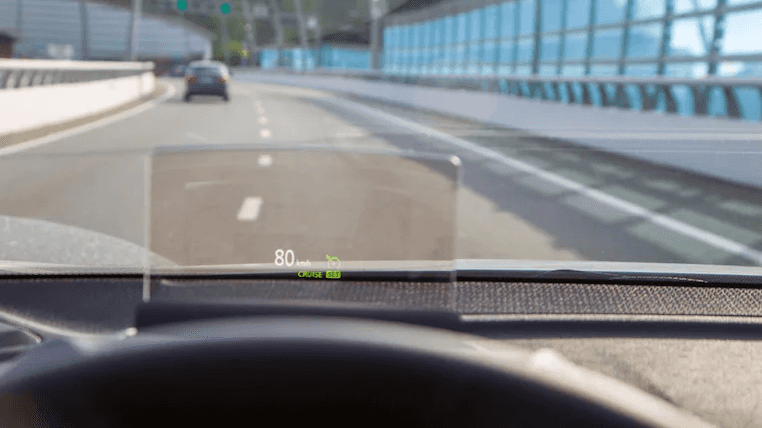 The Head-Up Display (HUD) is a feature that projects vehicle information on the windshield or a panel right below the driver's line of sight. The Head-Up Display is both an informational tool and a safety feature. It displays helpful information but does not require the driver to take their eyes off the road. It's one of those features you don't know you want until you've experienced it!
Head-Up Display technology was first used on United States Military aircrafts in the early 1960s, making operating an aircraft safer and more efficient, and migrated to cars in 1988. Today, more than 30 carmakers offer at least one model with an available Head-Up Display.
The screen can display vehicle speed, current speed limit, navigation instructions, and more. The amount and flexibility of information available will vary from car to car and brand to brand.
The in-car HUD system is integrated into the vehicle with subtle elements that passengers usually do not notice. A small projector on top of the dashboard projects and displays the image on the windshield or on a panel on the dashboard.
Screen sizes for the HUD range from 5- to 6-inches but some cars with the built-in HUDs can be as big as 10-inches. Depending on the information you want to be displayed, the screen size can be adjusted. In some models, you can also adjust the height and size of the HUD to fit your line of sight as well.
Several of these in-car systems allow you to pick and choose which features to show at any given time from a menu that might include:
Vehicle speed
Speed limit on each road you drive on
Engine speed
Navigation information
Infotainment information
Turn signal engagement
Battery charge
Safety system alerts like blind-spot monitoring
Car system warning lights