Smail Auto Group – Honoring Our Veterans!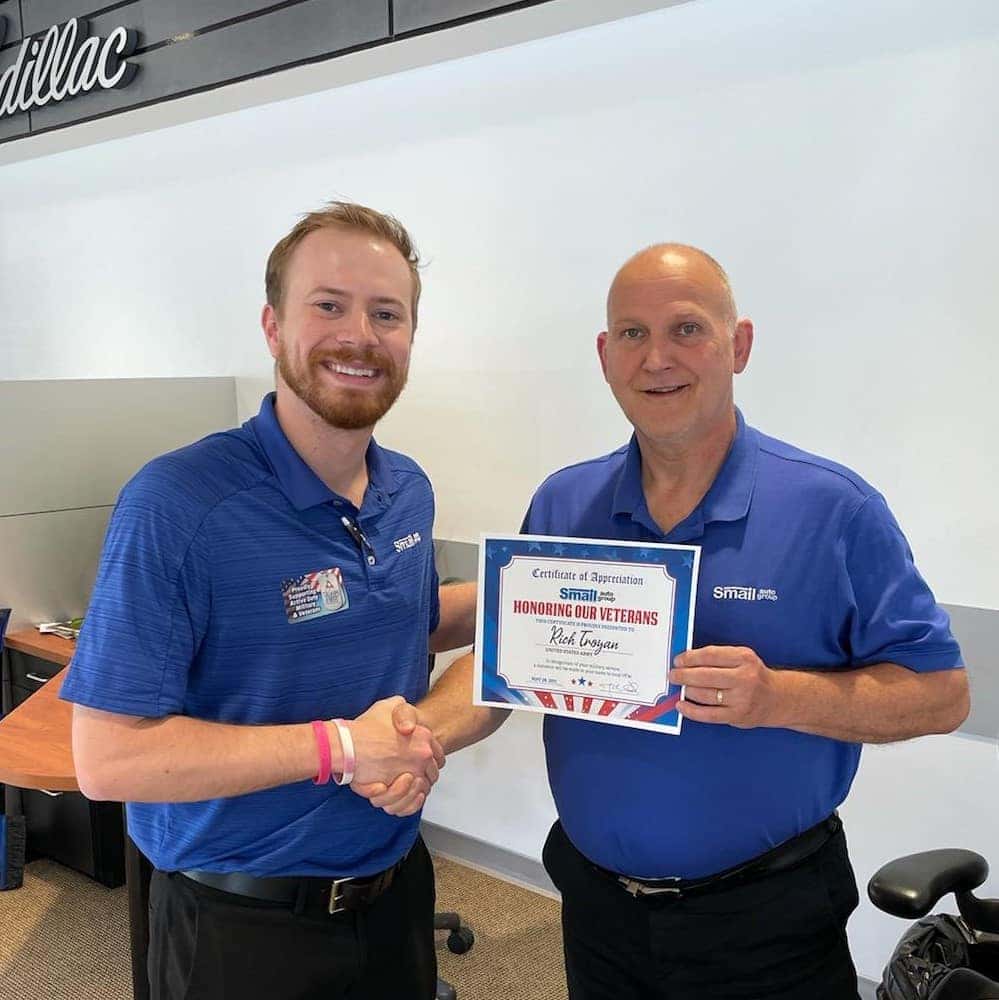 In honor of Memorial Day Weekend, we would like to recognize all of our employees who have served in the military! 
Each of our 26 Veterans received a Certificate of Appreciation and a donation will be made in their names to our local Greensburg and Latrobe VFWs.
Thank you for your service!