Car and Drivers Best New SUVs and Crossovers List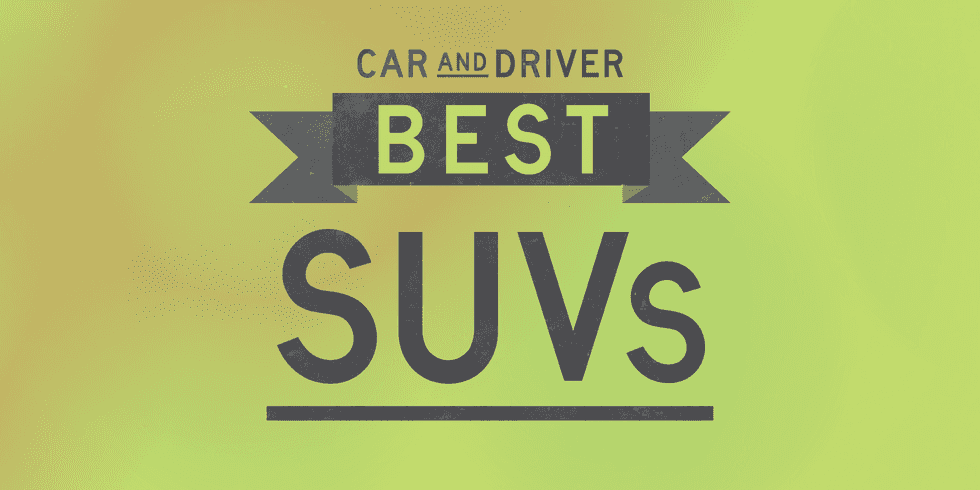 Crossovers and SUVs are quickly becoming America's favorite type of vehicle with practical and family friendly attributes. Car and Driver has compiled a list of the Best New SUVs and Crossovers of 2022! Each model has received the coveted 10Best or Editors' Choice award for 2022.
GMC Yukon XL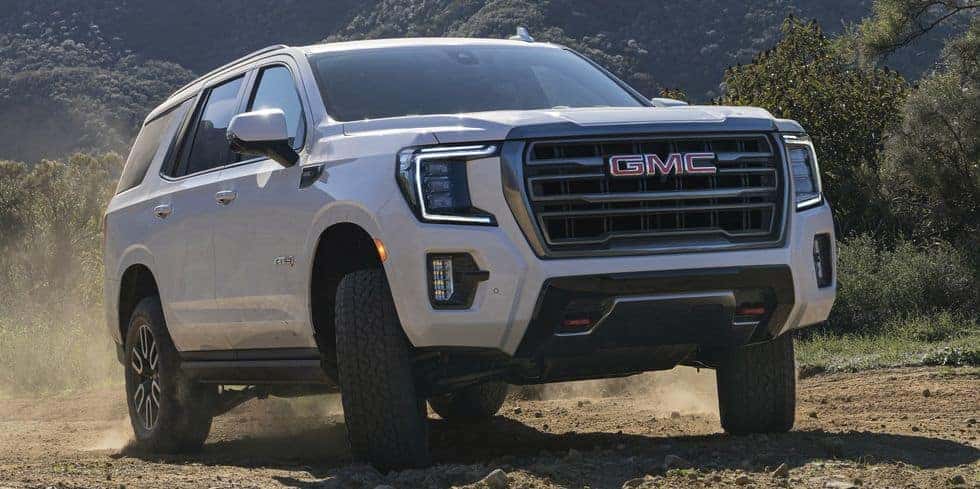 The 2022 GMC Yukon can simultaneously haul people and cargo with ease, especially with the Yukon XL. The Yukon offers either a 5.3-liter or 6.2-liter gasoline-powered V-8 engine or a turbo-diesel 3.0-liter inline-six. No matter which option the Yukon is equipped with, it delivers stout towing capacity and a refined on-road demeanor.
Mazda CX-30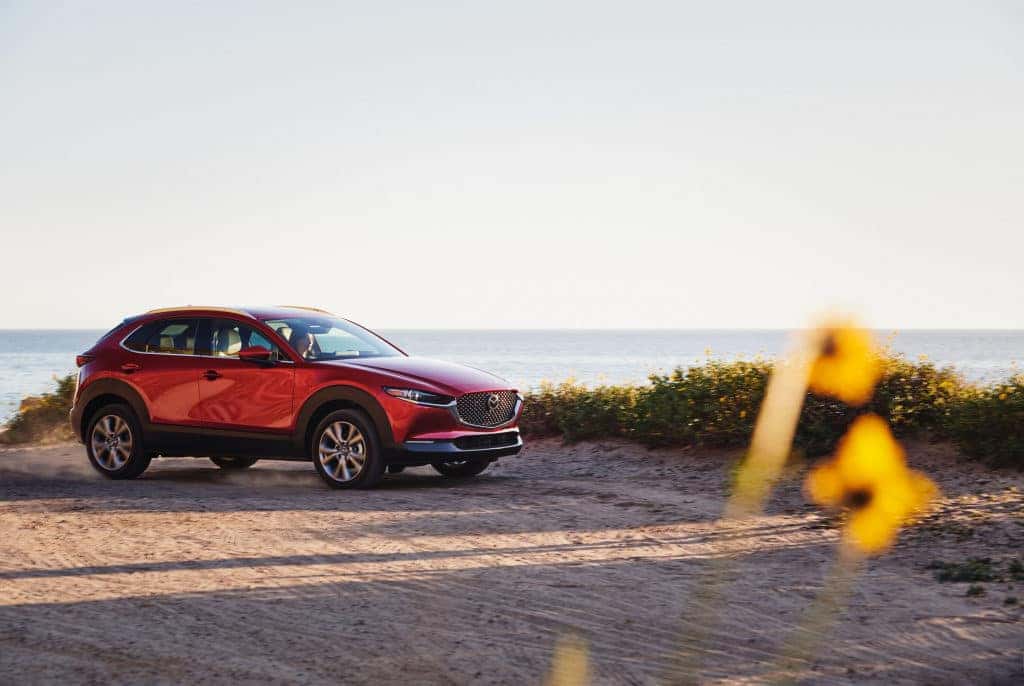 The 2022 Mazda CX-30 lands on the smaller end of the brand's Mazda lineup. The exterior design and upscale cabin give the CX-30 a luxurious appearance with reasonable pricing. The CX-30 has two available engine options, a standard 2.5-liter four-cylinder and a turbocharged 2.5-liter engine.
Mazda CX-5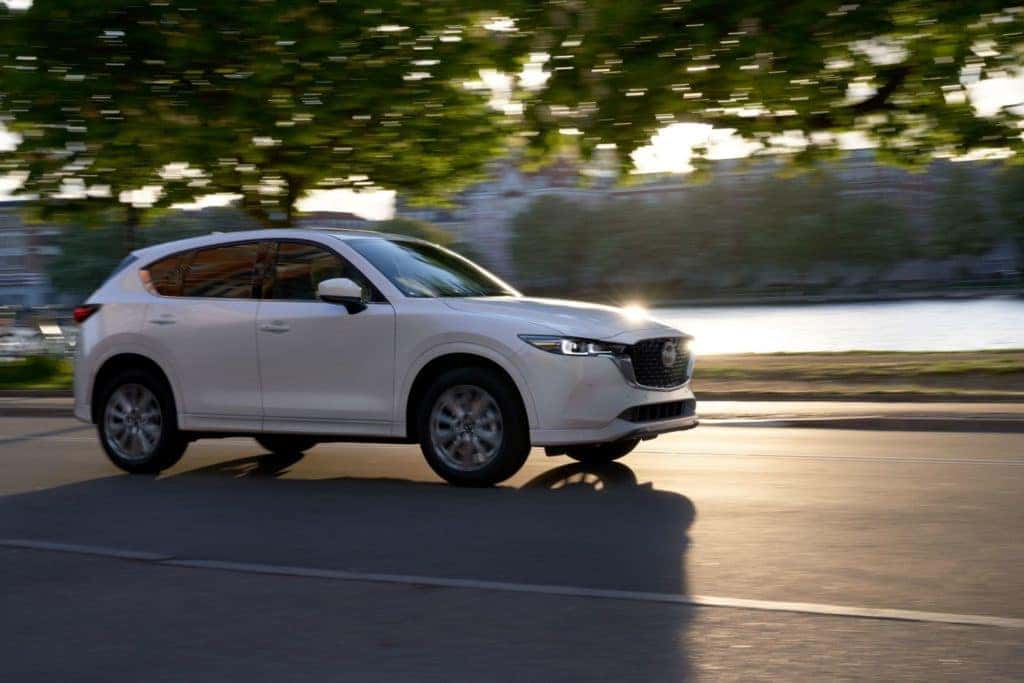 The 2022 Mazda CX-5 is another affordable yet upscale model in the Mazda lineup. It's the smallest SUV in the lineup and it offers a well-balanced and smooth ride. It is available with two engine options; 4-cylinder and turbocharged 4-cylinder. The interior is well-appointed and elegantly styled which helps the CX-5 stand out amongst its competitors.
Mazda CX-9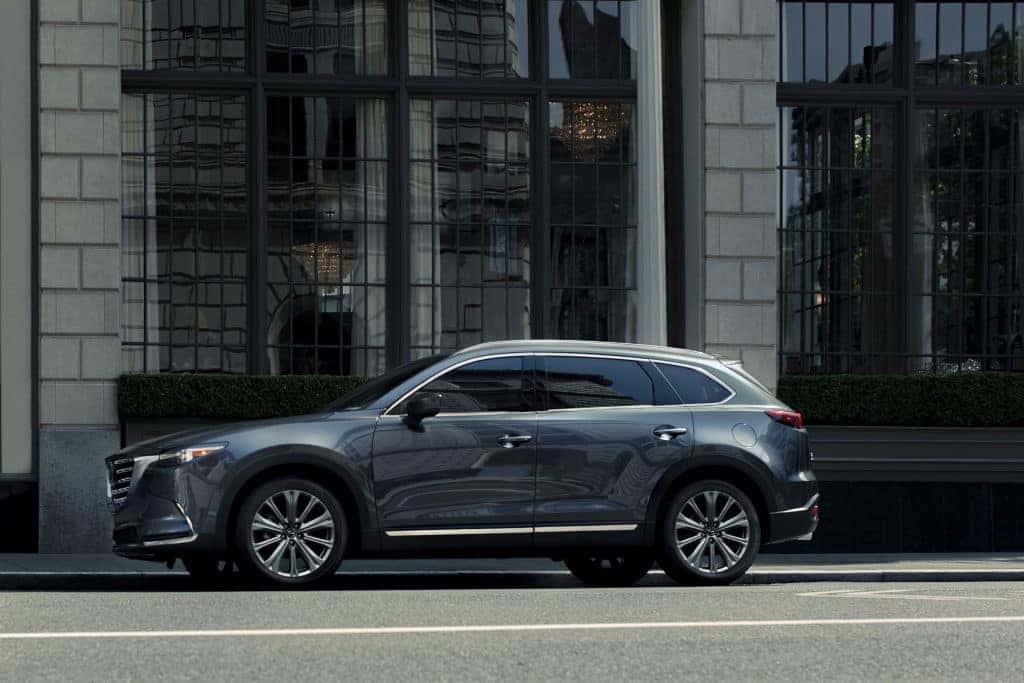 The 2022 Mazda CX-9 combines a handsome exterior, a near-luxury interior, and a surprisingly fun-to-drive nature to create the three-row crossover for driving enthusiasts families. The turbocharged 4-cylinder engine provides responsive acceleration paired with crisp steering and a sporty attitude. The inside of the CX-9 features premium features and materials along with a third row of seating.
Ford Bronco Sport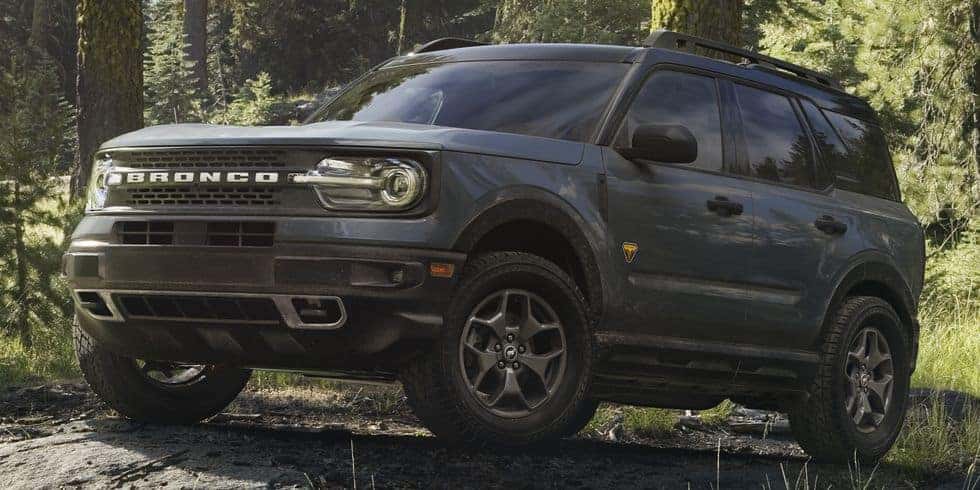 The 2022 Ford Bronco Sport is a crossover that is perfect for urban living and outdoorsy adventures. A smaller version of the full size Bronco, the Bronco Sport attracts many different types of drivers.
Ford Bronco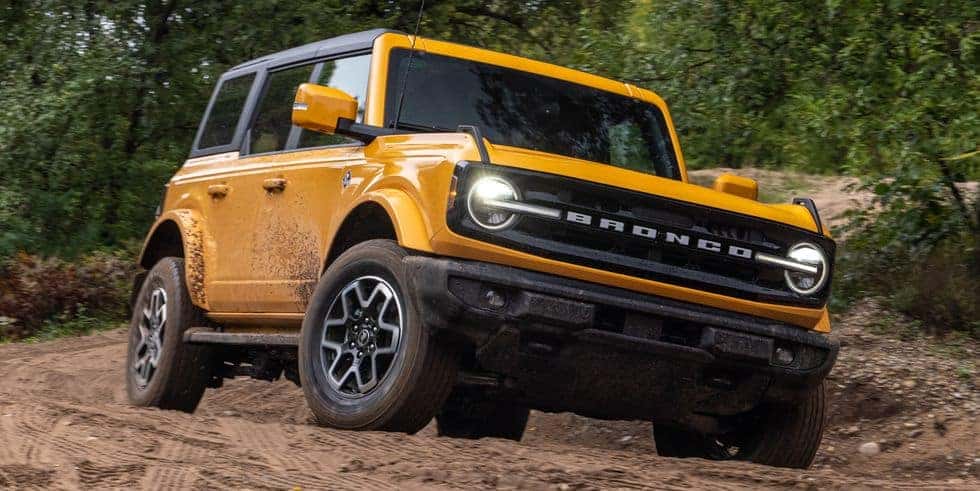 The 2022 Ford Bronco sports a nostalgic design with both civil on-road driving manners and trail-tackling ability. The range of its capabilities is what makes the Bronco such a hit. The Bronco can be configured with a convertible top, two-and four-door body types, and removable doors.
Ford Mustang Mach-E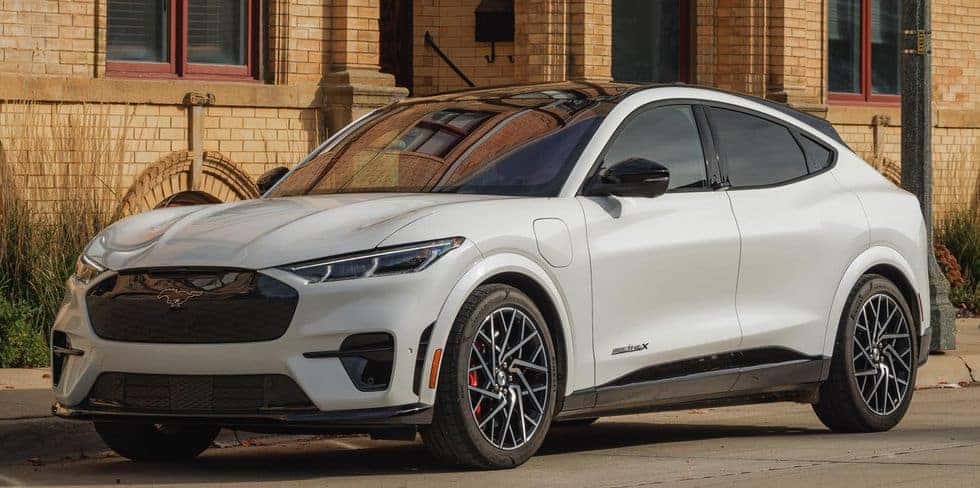 The 2022 Ford Mustang Mach-E blends popular elements of the past and present in a highly desirable package that sets the stage for electric vehicles. The Mustang's attention-getting appearance is paired with a handsomely appointed interior that is packed with the latest technology. It also features nifty storage solutions, a spacious back seat, and lots of cargo space.
Kia Soul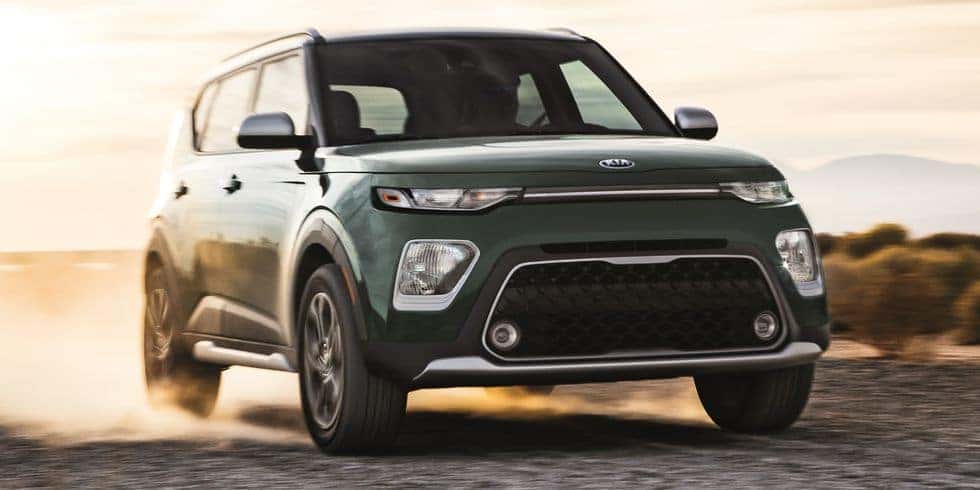 The 2022 Kia Soul is a fan favorite and its boxy shape makes for a unique exterior and a spacious interior. A 4-cylinder engine comes standard but a more powerful turbocharged 4-cylinder is available.
Kia Sorento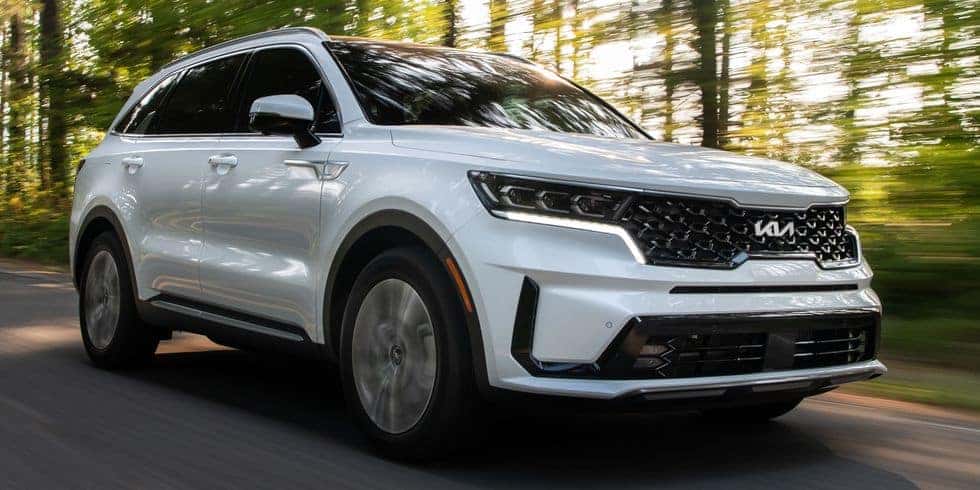 The 2022 Kia Sorento is a smaller three-row option in the Kia lineup. It was completely redesigned and sports a more aggressive exterior and a high-tech interior. With the third row folded down, there is a spacious cargo area.
Kia Telluride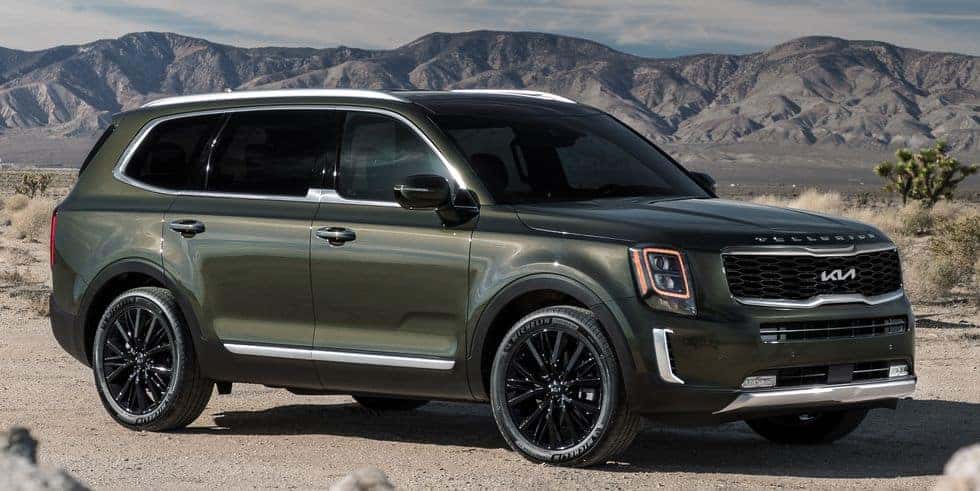 The 2022 Kia Telluride stands out within the three-row SUV category thanks to its handsome exterior design, unexpected luxurious interior, and its unrivaled value. It's the largest vehicle in the Kia lineup and it can comfortably transport a family and all of their cargo.
Honda Passport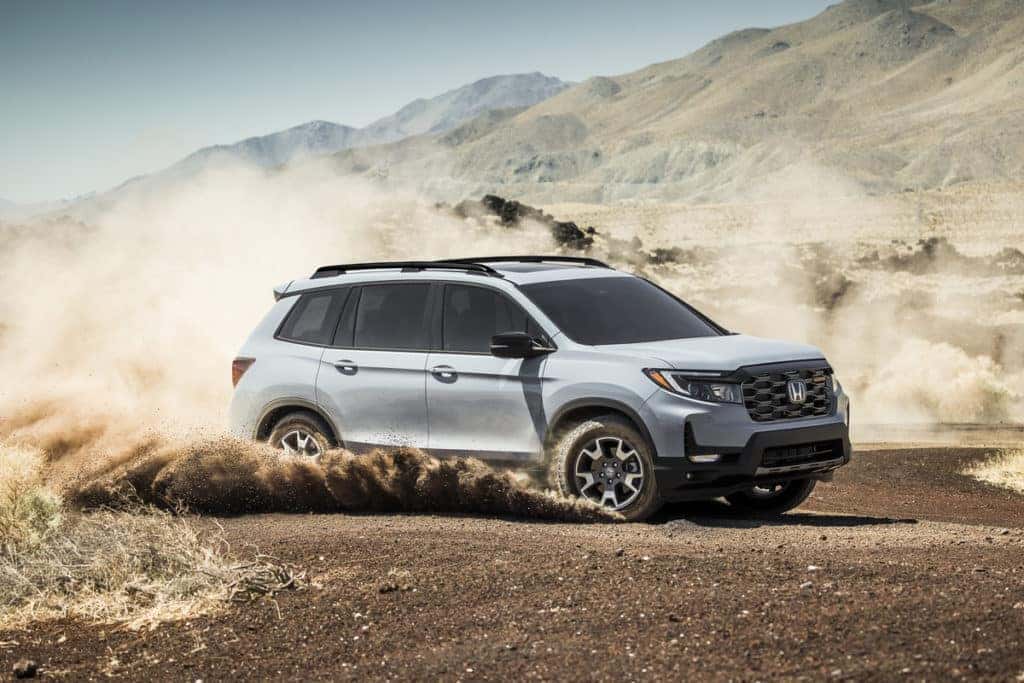 The 2022 Honda Passport is practical and spacious with a collection of passenger accommodations. The Passport is very capable with an array of driver-assistance technology, from adaptive cruise control to lane keeping assist. The main power source is a stout V-6 engine for a hassle-free way to get around.
Honda CR-V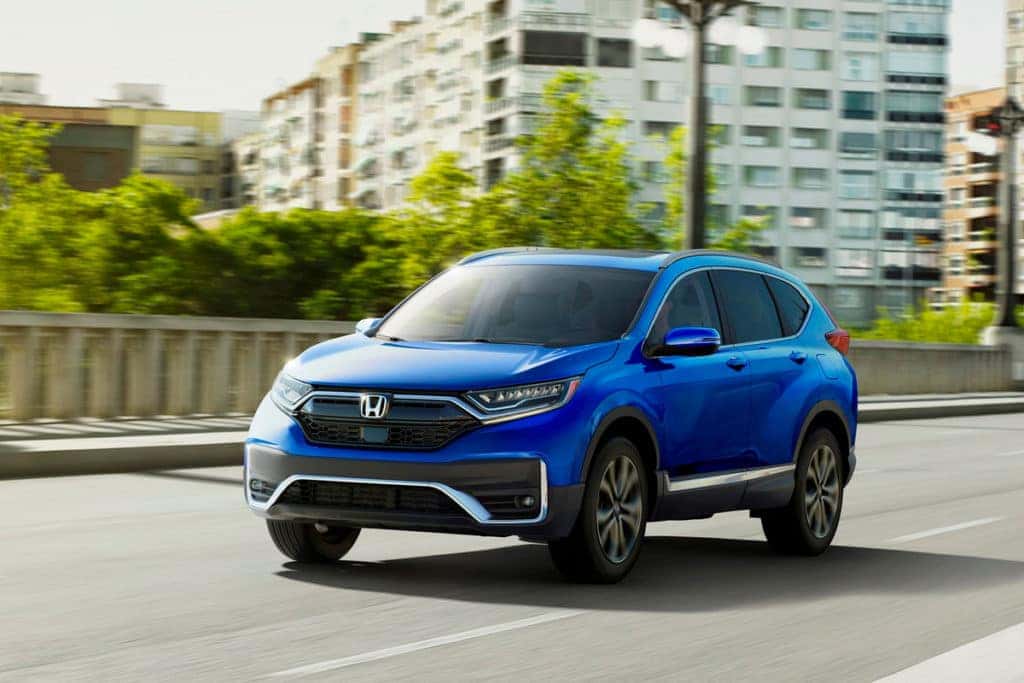 The 2022 Honda CR-V offers a spacious interior and fuel-efficient powertrains to make it a compelling compact crossover. The CR-V is practical and versatile, perfect for small families or solo travelers.
Mercedes-AMG GLC-Class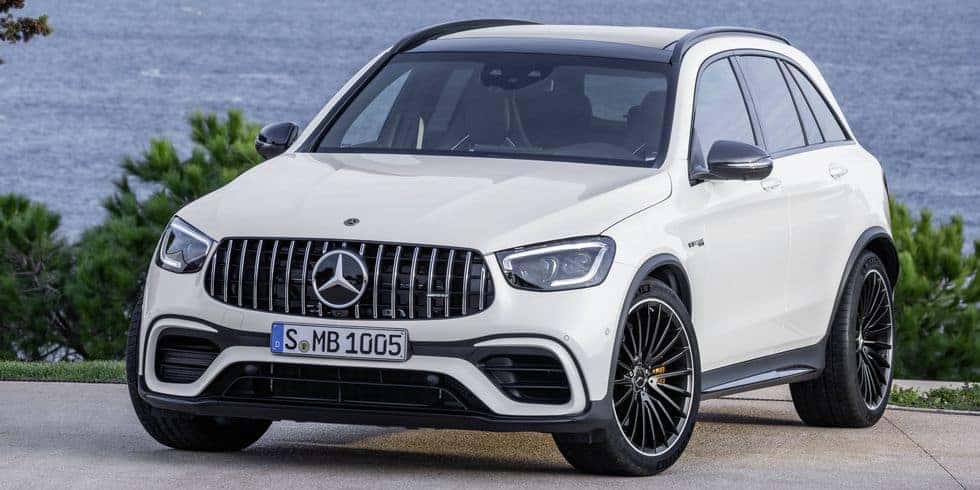 The 2022 GLC-Class offers a trio of powerful engine choices with the entry level GLC43 coming equipped with a 385-hp twin-turbo V-6, and the GLC63 and GLC63 S featuring a twin-turbo V-8 engine. The Mercedes-AMG GLC63 S is new for 2022 with a 503-hp version of the twin-turbo V-8 engine.