Smail Cares – Feeding Westmoreland County Campiagn | Westmoreland County Food Bank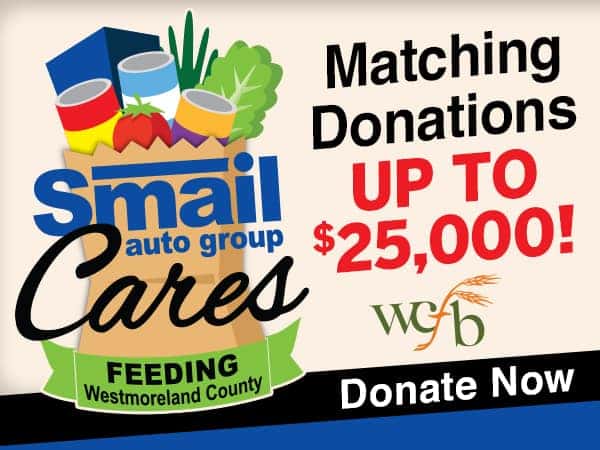 Today at Smail Auto Group, we are kicking off our Smail Cares Feeding Westmoreland County Campaign to help those who have been affected by these recent events. Smail Auto Group will match employees, customers, and community members donations to the Westmoreland County Food Bank for up to $25,000!
So, if you donate $25, we will too, doubling your total donation!
Every dollar donated to the Westmoreland County Food Bank can provide 5 meals to families in need and our goal is to provide our community with 125,000 meals.
To participate, visit www.westmorelandfoodbank.org/smail