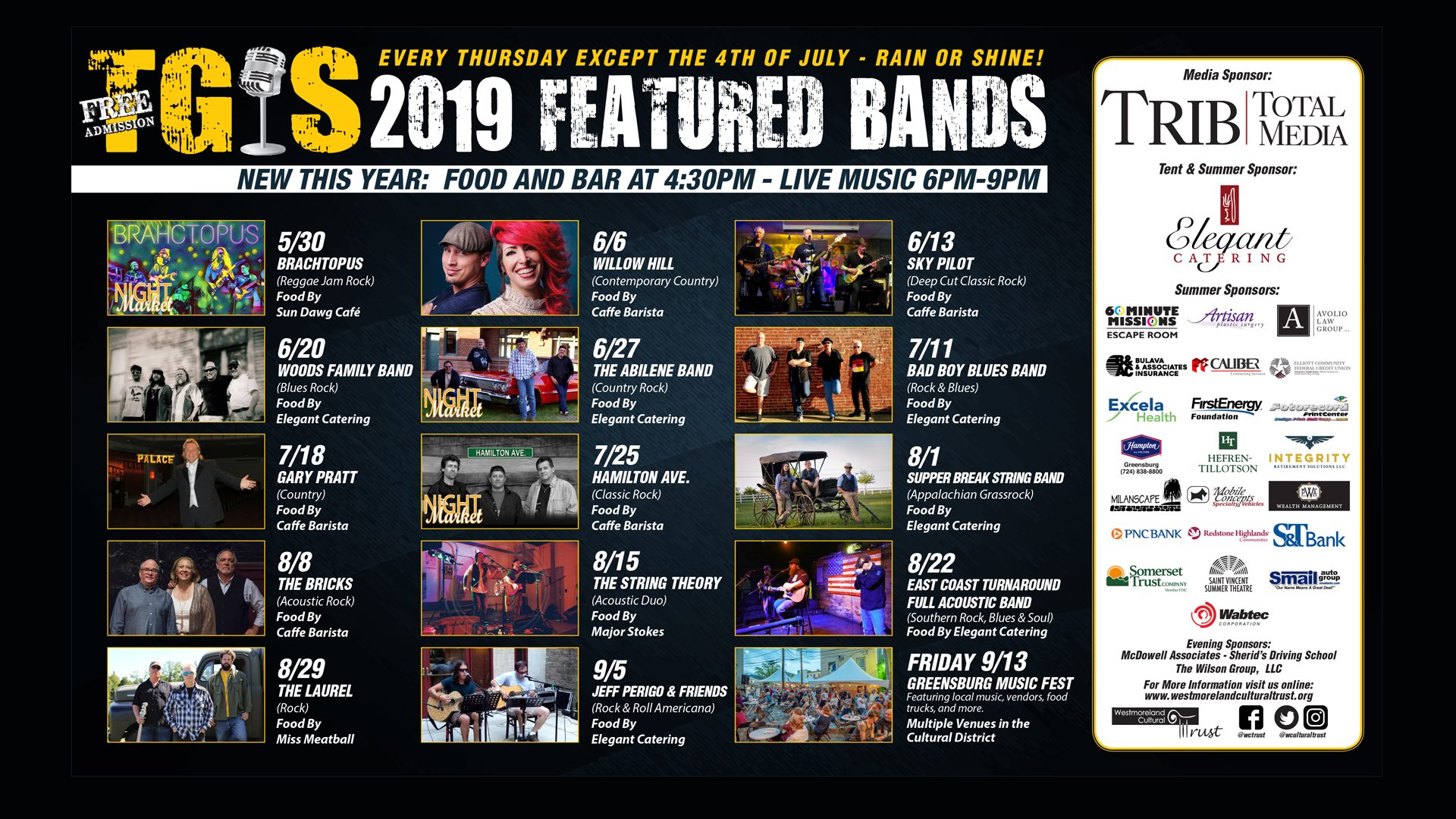 Smail Auto Group is a proud sponsor of the TGIS - Free Outdoor Concert Series.
While supporting local talent, patrons can enjoy a summer of live music for FREE every Thursday evening from May 30 - September 5, 2019 (no July 4th performance).
The series will feature refreshing cocktails and enticing food options each week in the S&T Bank Courtyard and Megan's Suite at The Palace Theatre (21 West Otterman Street, Greensburg) beginning at 4:30 PM with entertainment from 6 - 9 PM. TGIS is a RAIN or SHINE event. In the event of inclement weather, the bands move indoors to Megan's Suite.
The season will wrap up with the 2nd Annual Greensburg Music Fest, including fan favorites from the summer and other local musicians, local vendors, food trucks and more. The Fest will be Friday, September 13 from 6-10pm in Downtown Greensburg's Cultural District.

Be sure to stop down and check out the Smail vehicles on display each week. We hope to see you there!