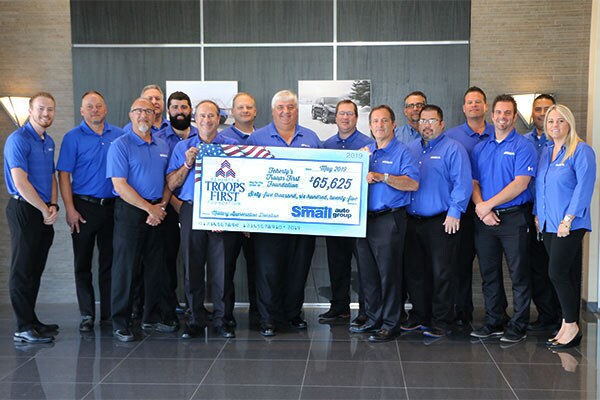 In honor of Military Appreciation Month, Smail Auto Group donates $125 for every vehicle sold in May to
Feherty's Troop First Foundation
. Feherty's Troops First Foundation consists of 4 important initiatives that provide housing to wounded veterans and their families, establish valuable connections among service members to give them a critical support network in an effort to combat the veteran suicide crisis, coordinate a unique opportunity for service members to leave the battlefield on their own terms, and provide service dogs to assist in everyday life.
This year, we are proud to say we raised $65,625 for Feherty's Troops First! Over 90% of money donated to the Troops First Foundation goes directly to the troops and their families. This donation would not have been possible without the dedication and hard work of our teams and our community. Special thanks to all customers that purchased vehicles from Smail Auto Group this month. Your contribution is sure to make a difference in the lives of these brave men and women.
For more information on the Troops First Foundation, visit
http://www.troopsfirstfoundation.org/
.