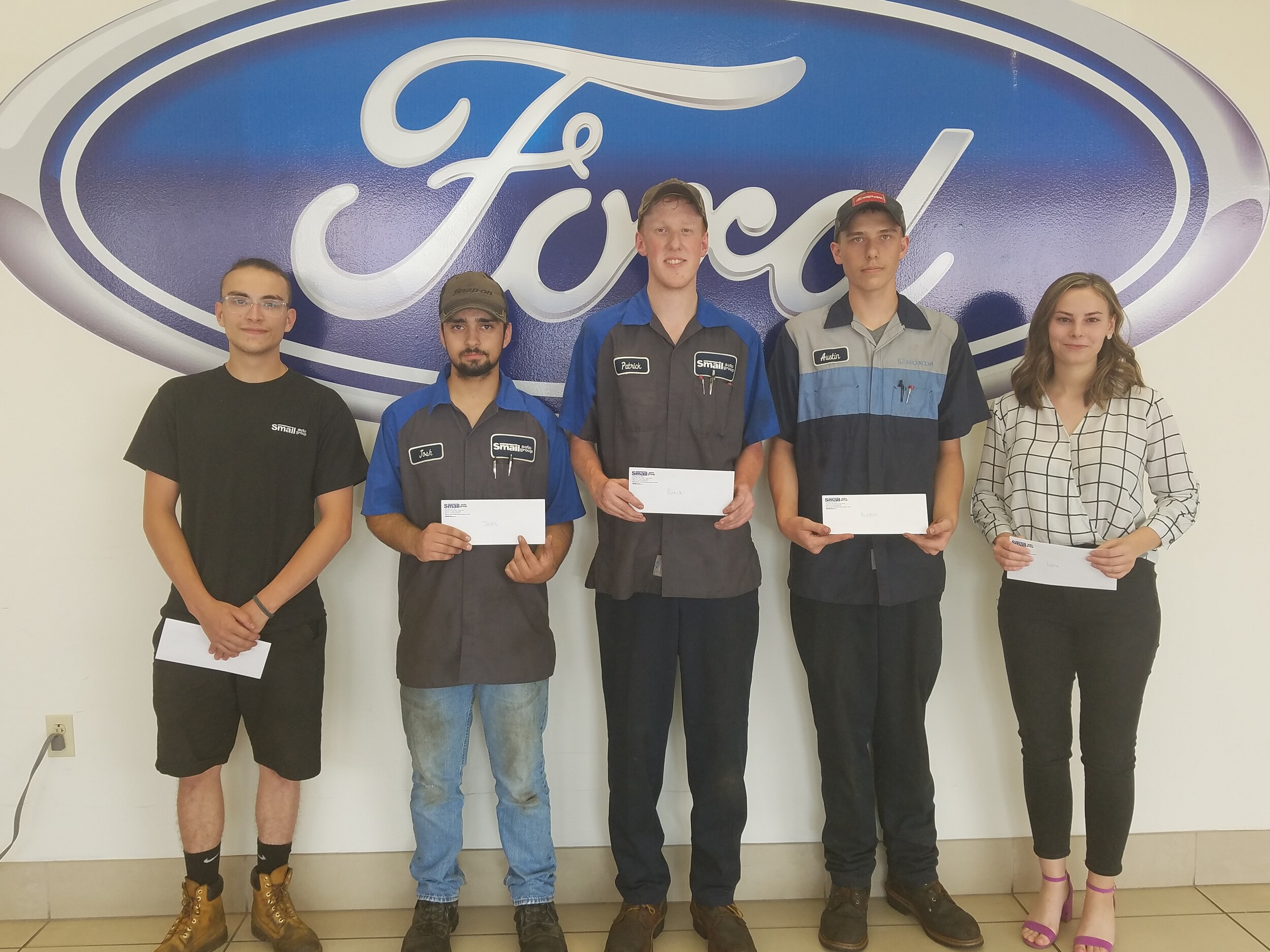 Pictured from left to right: Gabriel Vogel, Joshua Ruff, Patrick Sweeney, Austin Reed and Lydia Hen ninger
In 1986, Bud, Jim and Bill Smail established the Bud Smail Sr. Memorial Scholarship Fund in memory of their father, Bud Smail Sr., who was the founder of the business. Bud Sr. believed in young people and their pursuit of education. It seemed a filling tribute to establish the scholarship fund and encourage employees and/or their children to follow their educational pathways.
This year the scholarship committee has awarded the $10,000 to be divided among five talented and deserving young scholars. Listed in no particular order:
Gabriel Vogel: Detail Center Employee
Joshua Ruff: Ford Service Technician Employee
Patrick Sweeney: Ford Service Technician Employee
Austin Reed: Honda Service Technician Employee
Lydia Henninger: Daughter of Wendi Leonida Henninger, Honda Employee
Congratulations to all recipients, and best of luck in your educational endeavors!