Smail Auto Group is honored to be a sponsor of the 2019 Pink Pamper Bubble Ball. The Bubble Ball, held March 30, 2019 at the Circuit Center & Ballroom, raises money for Pink Pamper's HaLo Fund. This year, some lucky members of the Smail team attended the Bubble Ball for a fun night of dancing, auctions and award presentations.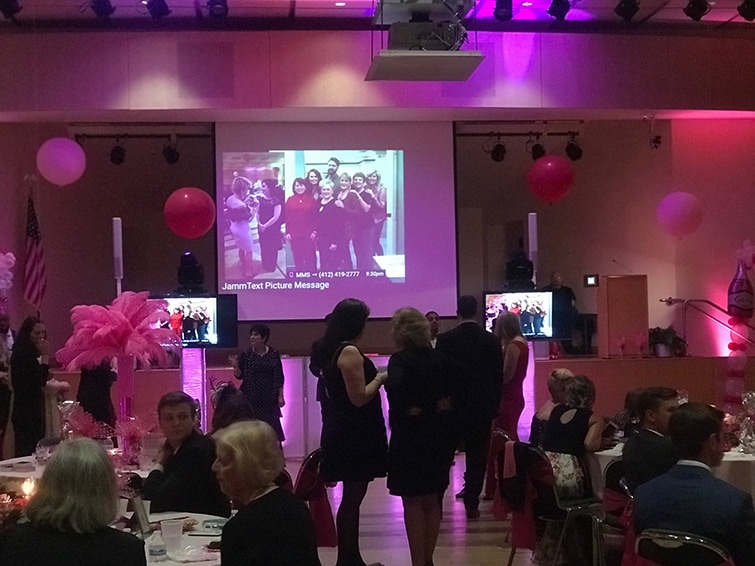 What is The Pink Pamper?
"The Pink Pamper is Pittsburgh's preeminent cancer-related nonprofit with over 1- years of experience raising money in support of our mission, which is to improve the lives and well-being of women impacted by the devastating and life-altering effects of a cancer diagnosis. All of the proceeds raised each year are distributed to women who reside in the greater Pittsburgh area elusively."
Pink Pamper's HaLo Fund
"The HaLo Fund was established to help women who have experienced the trauma of hair loss due to chemotherapy by providing financial assistance in the form of a $350 voucher towards the purchase of a beautiful, natural-looking wig at Hair Enhancements of Pittsburgh. This is vital to these women because when a woman's hair (her halo!) is restored, she experiences the very important benefits of increased self-confidence, improved health and even a more positive outlook about the future. Plus, Hair Enhancements of Pittsburgh, our exclusive partner in this effort, carries an assortment of helpful accessories including hates, turbans, scarves, hair products and wig supplies in addition to the best synthetic and human hair wigs currently available."
Smail Auto Group has been a sponsor of the Bubble Ball since it first began in 2017. We had the opportunity to interview some of the women from The Pink Pamper HaLo Fund, as well as some recipients of the voucher.