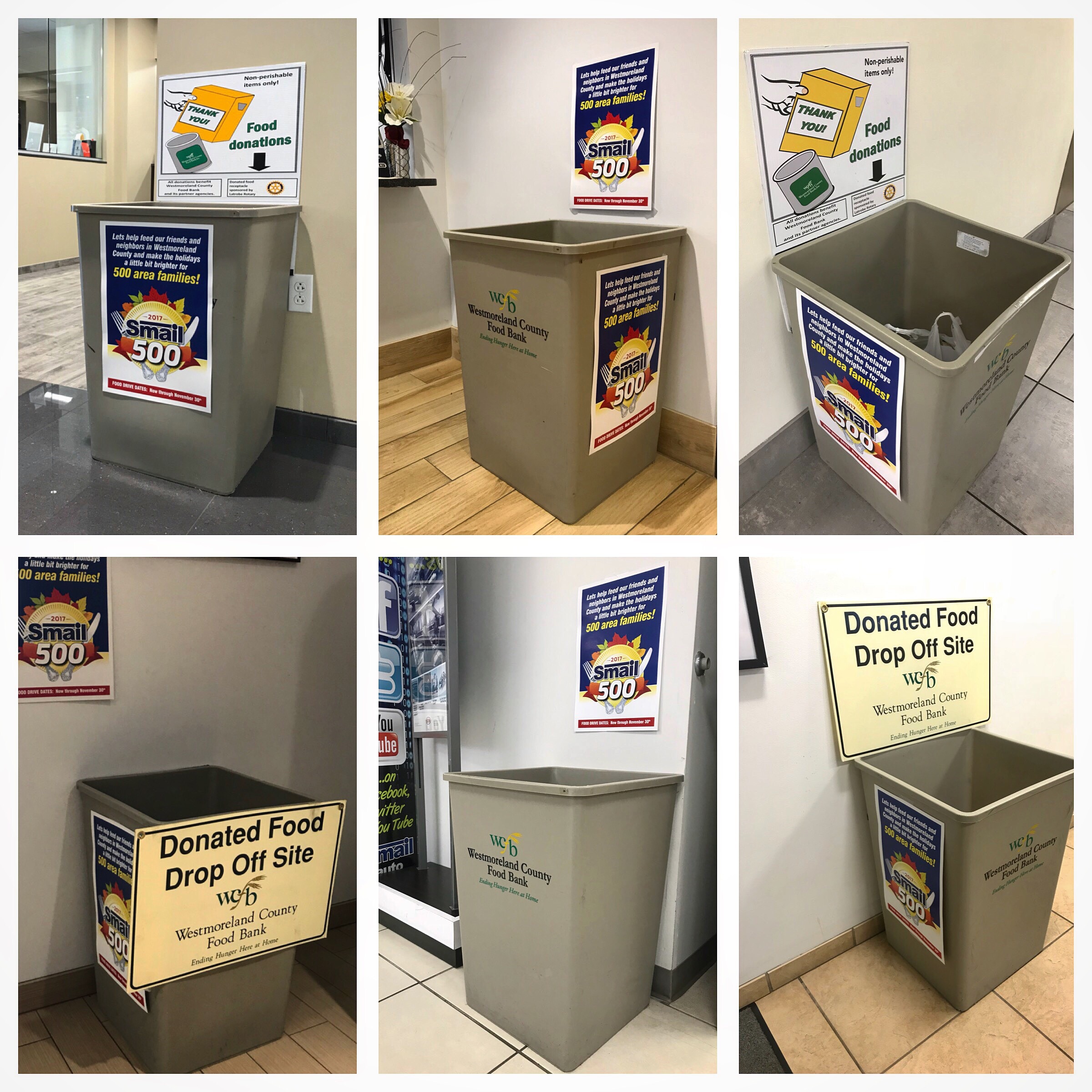 Donations are trickling in, and we're pushing to pick up momentum to end the month strong!! Be sure to drop off your non-perishable food items at any Smail location by Nov 30th. All food collected is donated to the Westmoreland County Food Bank with the goal of feeding 500 area families this holiday season. Online donations can also be made at the Westmoreland County Food Bank's website under the donate money tab. (WCFB.org)

All donated items must:
Be non-perishable. This would include any canned or boxed items, juices, pasta, canned meats, sauces, prepared foods, etc.
Have original manufacturer's label. If the label of an item is missing, we will not be able to redistribute the item.
Be free from obvious defect or contamination. This could include "popped tops" on cans, bloated cans, mold or rust on cans, bottles, etc.
We CANNOT accept the following:
Homemade goods or home canned goods.
Pesticides/herbicides
Toxic chemicals such as motor oil or over cleaners
Prescription drugs
Any item that has been opened or the seal is broken
FOOD DRIVE DATES: November 1st through November 30th