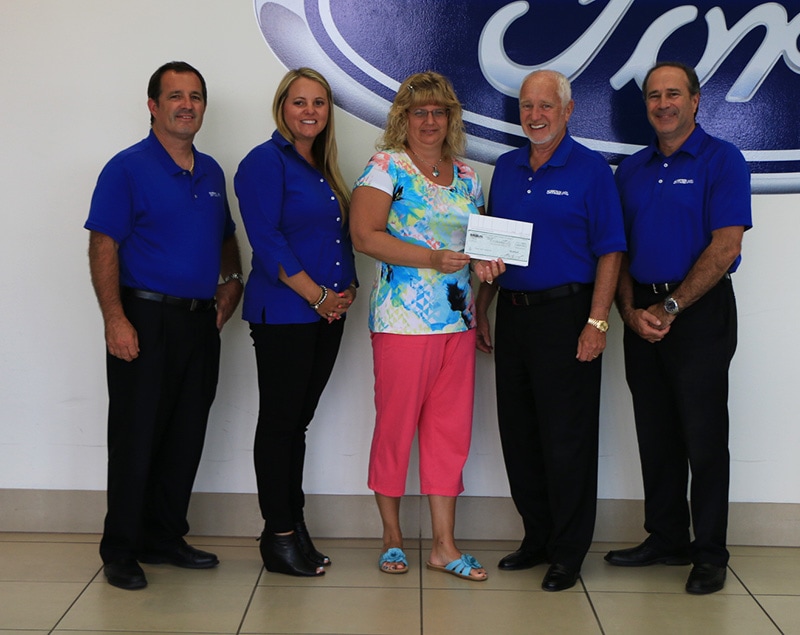 Kudos to Smail Collision Center employee Becky Davis on her successful fundraising event at Military Appreciation Night at the New Alexandria Lions Demolition Derby this past Friday evening.
As part of the event, Davis and her team of volunteers collected money for Feherty's Troops First Foundation by taking donations and selling bracelets, balloons and tshirts, with all proceeds going to the organization. They raised a total of $770 from those in attendance.
Helping Davis on Friday were her veteran nephews, Matt (Navy) and Keith (Air Force), and friend Ian (Army). Volunteers Trevor and Jacob also lended a hand with the balloons and bracelets, along with other family and friends. The Blairsville VFW presented the colors during the National Anthem before the Demolition Derby kicked off.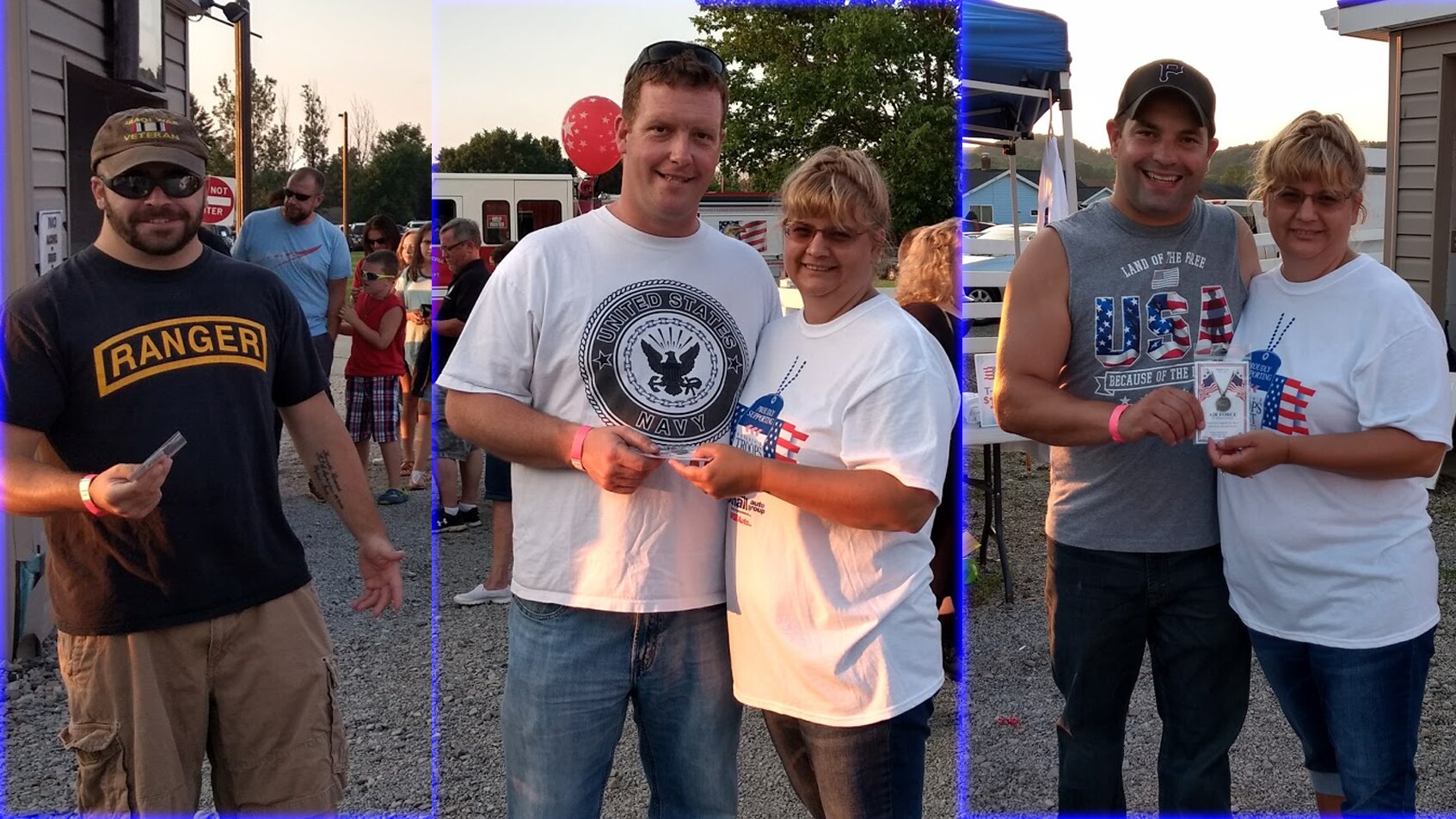 Davis learned about the Troops First Foundation from working at Smail Collision Center and knew that she wanted to help as a member of the New Alexandria Lions Club as well. Throughout the year, the Lions raise money for various causes at their Demolition Derby events, so Davis knew it would be a perfect opportunity for Military Appreciation.
"The Smails do so much for the Lions," said Davis, "so I thought why doesn't the Lions give back to a charity that the Smails believe in, and I believe in, which is the Troops First Foundation."
After this first fundraising event, Davis is already looking forward to doing it again next year. "I really believe in this," she says. "Hopefully we can continue this and make it bigger and grow."