2019 Smail 500 Kickoff
Ready…. set…. GO!
The 2019 Smail 500 officially starts today, so we visited each of the locations to meet our crew chiefs and get the inside scoop on everyone's strategies.
Smail Acura won last year, but the rules have changed so this year's Smail 500 cup is up for grabs!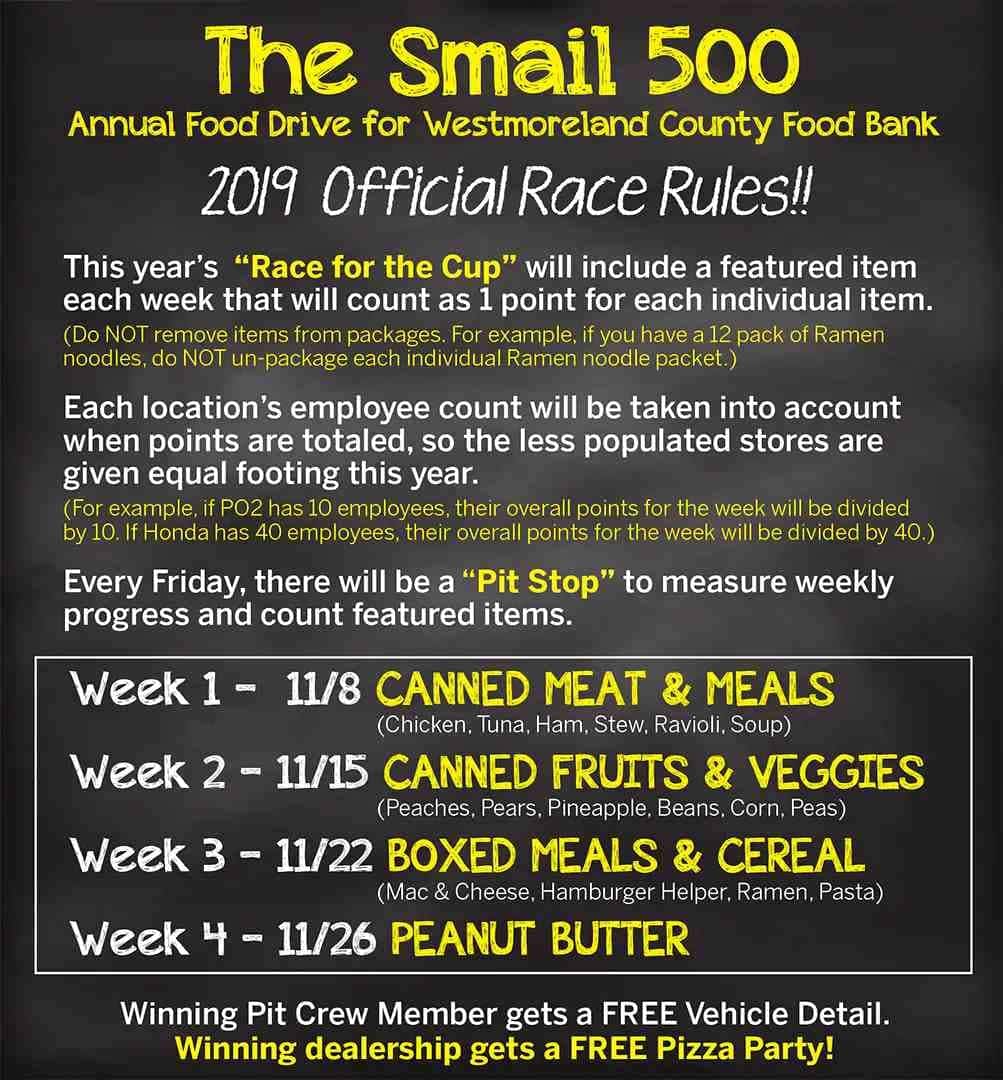 Be sure to follow along each week on YouTube and Facebook to monitor the progress of your favorite store, and let us know in the comments who you think will win!
Best of luck to all teams!